Serenity Natural Progesterone Cream
List all products

Natural Hormone Replenishment
For 20 years Wellsprings Serenity has been chosen by women and doctors as a natural alternative to Hormone Replacement Therapy (HRT). Many women who use Serenity report that their menopause symptoms are relieved and quality of life improved, without the side-effects often experienced with common HRT treatments.
*

Effective Symptoms Relief
Wellsprings Serenity can help relieve menopausal symptoms, including Hot Flushes, Night Sweats, Bloating, Weight Gain, Breast Tenderness, Low Libido, Vaginal Dryness, Mental and Mood Problems, Insomnia, Headaches, Hair Loss and Dry Skin.
*

Tried & Tested
Wellsprings Serenity has been helping relieve the symptoms of menopause for thousands of women since 1997. Natural Progesterone, its active ingredient, has been prescribed since the 1930's for the treatment of hormone imbalance.
*

Natural, Bioidentical Hormones
The active ingredient in Wellsprings Serenity is Natural Progesterone which is bioidentical to your body's own progesterone.
(Conventional HRT uses synthetic hormones that are alien to the body and believed by some to be behind its reported side-effects.)
*

Long Term Health
The Natural Progesterone in Wellsprings Serenity may combat the effects of bone breakdown that accelerate during menopause and can lead to osteopenia and osteoporosis.
*
*
Every woman is unique. Your results may vary.
Premium Progesterone Cream
Wellsprings Serenity is a gentle, fragrance free, natural progesterone cream with an advanced liposomal formula that optimises absorption.

Certified Bioidentical Progesterone Content
2.34% Natural Progesterone
Each 60g (2.1oz) jar of Serenity contains 1,260mg of bioidentical USP Pharmaceutical grade Natural Progesterone extracted from plant saponins.

Advanced Liposomal Formula
97% - 100% Absorption
Serenity's advanced liposomal formula optimises progesterone absorption while keeping skin looking healthy and moisturised in areas where applied.

Hypo-Allergenic
All natural ingredients
Free from common allergens.

Fragrance Free
For discreet application
Serenity is fragrance free so as not to interfere with other scented products you may be using.

Animal Friendly
No animal testing
Serenity is not tested on animals in any way and no animal by-products are used in its formulation.

Ingredients
Deionized Water, Caprylic/Capric Triglyceride, Glycerin, Aloe Barbadensis Leaf Juice, Progesterone, Phenoxyethanol, Caprylyl Glycol, Sorbic Acid, Cetyl Alcohol, Glyceryl Stearate, Isopropyl Myristate, Stearic Acid, Sodium, Hyaluronate, Sodium PCA, Methyl Glucose Sesquistearate, Aminomethyl Propanol, Carbomer, Tocopheryl Acetate, Grapefruit Seed Extract, PEG-20 Methyl Glucose Sesquistearate, Xanthan Gum
Wellsprings Serenity
should be applied morning and bedtime to both thin and fatty tissue areas of the body. It is important to massage the cream into a different area each time.
We recommend using a double dosage (1/4 teaspoon instead of 1/8 teaspoon) of cream for the first month of application. Also, please ensure you finish the
full jar
of your cream to allow time for your hormone levels to stabilise and symptoms to be properly treated.
*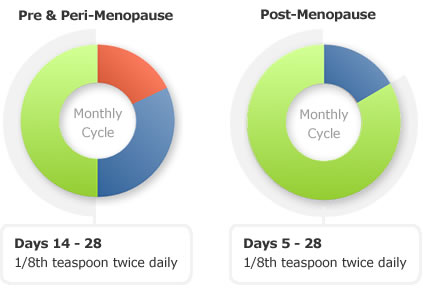 Click HERE for case specific usage guidance
* Typical usage for best performance based on experience of long-term users of Serenity. Your results may vary.
Usage Overview
A healthy woman will naturally manufacture 20-25mg of progesterone per day in the second half of her monthly cycle and the intention is to deliver this same amount of natural progesterone into the system with the cream.
An eighth-teaspoon of Serenity contains 15mg of natural progesterone, so one application in the morning and one at bed-time will constitute a dosage of 30mg per day which, allowing for some wastage, will deliver the required net dose of 20-25mg per day; the same as should be produced naturally.
If symptoms are severe you may use a quarter-teaspoon mornings and evenings, but all women are different and dosage should be assessed and modified by each individual through their own experience over a period of time.
Each jar contains over 90 eighth-teaspoon applications so a jar should last about 3 months for those having periods and 2 months for those on the 24 day regime.
*
Serenity should be applied to both thin and fatty tissue areas of the body.

The best application areas are: the face, neck, inside of the upper arms, lower back or inner thighs for thin skinned areas and buttocks, lower arms, outer thighs and stomach for fatty areas.
How to measure 1/8th of a teaspoon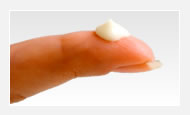 Dab the underside of your little finger halfway to the nail (just as a face cream). The amount is about the size of a garden pea.
Quick Relief
For a more instant effect (for migraine headaches for example) it has been found that massaging a little extra cream into the areas of thin skin (inner wrists, temples and behind the ears) may give relief.


Hormonal changes during menopause may encourage weight gain.

Discover the natural alternative to hormone replacement therapy

Natural progesterone can be an effective treatment for this serious condition

What happens to hormones at menopause and how can symptoms be treated?

Understand what's behind the increased incidence of oestrogen dominance in the western world

Learn about the condition behind menopause symptoms

How can a cream deliver progesterone into the body?

What are bioidentical hormones and why are the relevant to your health

How do progesterone creams work and where did they come from

Hear what doctors have to say about natural progesterone and its benefits

Wellsprings offers two varieties of natural progesterone cream. Read on to find out which is best for you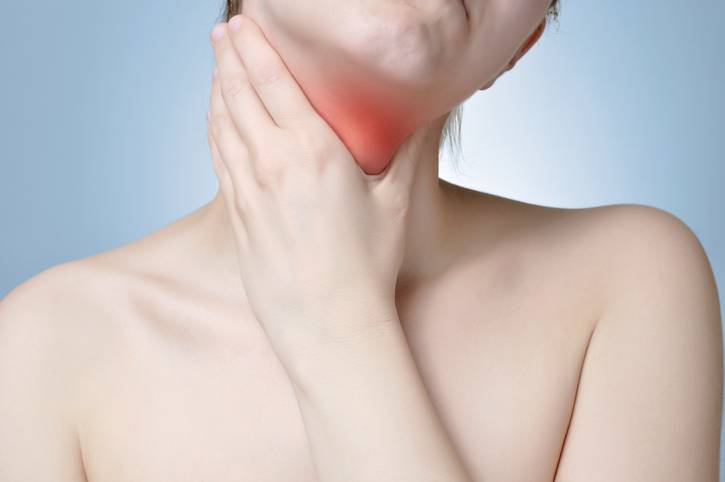 Oestrogen dominance can interfere with thyroid hormone activity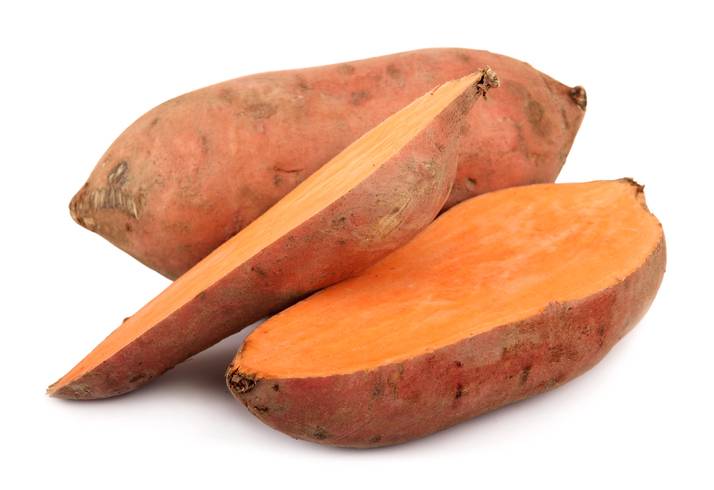 Despite claims to the contrary, Yam Extract does NOT contain progesterone or raise progesterone levels in the body

View all articles

All information given on this site is for general interest only. Every woman is unique. Your results may vary.


A natural, bioidentical progesterone cream used for the relief of menopause symptoms.

Hormonal changes during menopause may encourage weight gain.

"I had hot flushes and perspiration to the point where I looked as if someone was pouring water over me"
*
*
Every woman is unique. Your results may vary.